We thank the following Grantors and Exhibitors for their support in helping to make this conference possible.
GRANTORS
PLATINUM

Those of us in the Davis Wright Tremaine health care practice group devote nearly all of our time to industry-specific matters. This allows us to develop niche practices within the field that serve needs unique to the health care market. We also understand the business issues and regulatory developments that affect health care delivery and compliance, and as a unified team we can match the attorney with the niche expertise that best addresses client needs. For more information visit our website at www.DWT.com.
---
SILVER
Established in 1999, ecfirst delivers complete end-to-end compliance and cyber defense services across the United States and worldwide. ecfirst has completed several thousand information security assessments and guided clients to successfully achieve and manage HITRUST certification, HIPAA and NIST compliance programs. Our team has managed engagements based on standards such as the NIST SP 800-53/171, CMMC, HIPAA, GDPR, ISO 27001, PCI DSS and others. The ecfirst cyber certification programs such as CHP, CSCS, and CCSA are globally recognized and highly valued credentials. Further, ecfirst delivers authorized DoD CMMC-AB certification training programs such as the CCP and CCA. ecfirst is a CMMC C3PAO (pending), RPO, LPP, and LTP. ecfirst is also a HITRUST Authorized External Assessor.
---
BRONZE
Clearwater is the leading provider of Enterprise Cyber Risk Management and HIPAA Compliance solutions for the healthcare industry. Our solutions enable our customers to gain enterprise-wide visibility into cyber risks and more effectively prioritize and manage them, ensuring compliance with industry regulations. Clearwater's IRM|Pro® software and professional services help healthcare organizations to avoid preventable breaches, protect patients, and meet OCR's expectations, while also optimizing and prioritizing cybersecurity investments.
For more information visit www.clearwatercompliance.com.
---
EXHIBITOR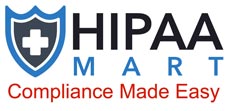 HIPAAmart's online Portal was developed to help small to medium-sized medical and dental practices achieve HIPAA Safe Harbor at an affordable cost ($19 per user per month). HIPAAmart users achieve Safe Harbor Best Practices through easy-to-use online HIPAA compliance, including (i) training and (ii) risk assessment. A record is kept for each user with documentation of compliance (which is essential in the event of an OCR audit). Also included are 57 comprehensive Policies and Procedures, summarized from HIPAA regulations, and 25 HIPAA documents. (Note: Cybersecurity should be provided locally at the medical office).

Interested in becoming a Grantor or Exhibiting?
For more information, contact Suzanne Tyler at (206) 244-4861 or
exhibits@hcconferences.com
.